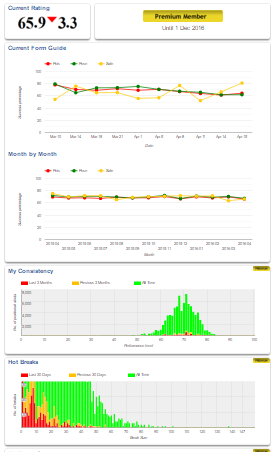 To secure the future of MySnookerStats, while continuing to offer our scoring apps free of charge (and free of adverts), we're changing the membership structure on the site, which means the free tier of membership will end on 30th April 2016.
Full membership is just £9.99 for a whole year's access to all the information about your game. We will keep your stats (and you can continue to upload your matches), and they will be ready for you to view as soon as you upgrade.
To encourage you to act now, we're offering a World Championship 2016 special: Upgrade before the end of April and get 13 months for the price of 12.
Hit your My Stats Home page to find your Premium upgrade link.