We're very excited to bring you our first live scoring event from Spain on Sunday 27th October. This is an invitational tournament organized by Ander Isuskiza, the driving force behind Spanish Snooker Blog, himself a qualified EBSA coach. The event will feature some of the best players currently plying their trade in the country.
While Spain is not traditionally a location we associate with snooker, the sweeping progress of the game in this era of Eurosport coverage has persuaded many of the country's cue sports enthusiasts to switch from their more common pursuits of blackball pool and carom to investigate our glorious alternative! And the standard is improving all the time.
Since most of the players aren't yet household names on these shores, we asked Ander to run the rule over the field and offer us a bit of an introduction, so you can pick your favourites to follow on the day.
ALEIX MELIÀ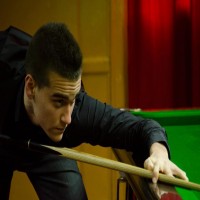 A young and promising talent, improving every season. He's the youngest of the bunch at just 17, but already has two summers of coaching from Alan Trigg at the Star Snooker Academy in Sheffield under his belt. He's played some of the top stars such as Pankaj Advani, Kurt Maflin and Thanawat Tirapongpaiboon.
He loves to attack, but with his growing experience he's balancing out his game. He won a small tournament last season and is capable of defeating the top players here in Spain.
FRANCISCO DOMINGUES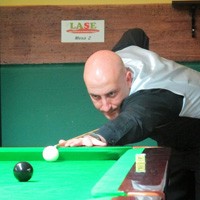 This Portuguese player has entered two PTCs, qualifying for the professional rounds of last November's PTC 4, where he was defeated by Michael Holt. He also took part in three successive Paul Hunter English Open events from 2008 to 2010.
He enjoys practising and working on his weaknesses. As champion of the 2012 Masters of Catalonia, he is one of the favourites for this title.
ALONSO VILLALAZ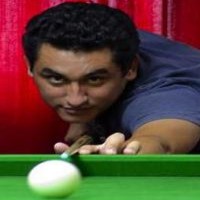 There's no doubting Alonso's passion for this game. He spends hours playing and practising every week and is always keen to analyse his technique closely. He is a naturally attacking player who loves going for long pots.
In the past he's maybe had a tendency to let nerves get the better of him in competition, but if he can bring his practice game to the tournament, then he's one to watch, and definitely a candidate for the high break prize!
JORGE MARTÍN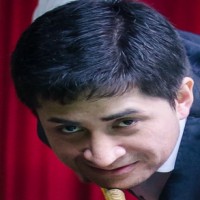 Born in Rosario (Argentina), he's probably the most talented player in Spain right now. He's quick around the table and always looks to open the reds up early and develop the chance for a big break.
He's recently switched to a new cue and has been working hard on maintaining his concentration and composure. We're expecting big things from him. While he is yet to win a big event, this could be a great chance to bring a title home.
KLAAS DESOT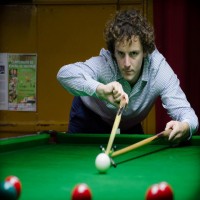 This Belgian player started playing in Bruges when he was 13. At 16, he joined the regional competition and finished 3rd in the Belgian Junior Rankings. He compiled a 113 break in the next season and stole a frame from the sorely-missed Paul Hunter in an exhibition!
Nowadays he's not playing so often, so while he might not be at his best, he still always looks the part: sound technique and immaculately turned out!
MARC CODINA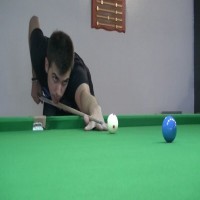 23 years of age and a relative newcomer to snooker. He comes from an American pool background, but after just a few months on the 12 foot tables he has already compiled a 70 break. He's happy to work hard on his game and embraces all kinds of practice routines to raise his standard quickly.
He's the owner of "Strike Pool", the venue for the tournament, so he'll be perfectly comfortable and looking to press home that advantage. He's a bit of a dark horse in this event.
PACO RODRÍGUEZ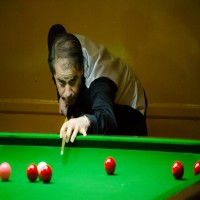 A veteran player with many years of experience in the European Championships. He has been attending at his own cost for the past few years, willing to gain experience and meet new people. He travels to Ireland every year to get coaching from PJ Nolan and is another with a full-sized table in his house.
Runner-up in the 2011 Spanish Championships, he always keeps his composure and is a true gentleman on and off the baize.
PERE JOAN INSENSE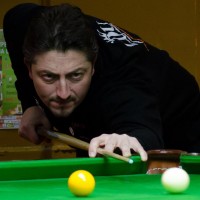 One of the pioneer players in Spain. When most of us were only watching snooker on television, he was already winning tournaments (2005 Bowling Pedralbes). While he's most at home on the smaller blackball tables, he's not fazed by the challenge of the long pots and tight pockets of the 12 footers. After around 25 years on the baize, he's a very experienced player who can beat anyone, and nobody will want to draw him in the first round.
You can follow all the live scoring action on the day right here.